We grow plants
Last year over 27,000 of the plants we sold came from our nursery. We've been growing plants in Exeter since 1925 and unlike some other nurseries we don't just "grow on", we start from scratch, whether that is a plant cutting, seed or a plant graft.
For the 30% of plants we don't grow, we select the best from nurseries in the South West of England and across the rest of the UK.
Our customers trust our depth of knowledge
We have been growing plants since 1925 and our team have years (decades) of experience. We are passionate about gardening and want to help share that knowledge, so please don't be afraid to ask a question, we'll be pleased to help.
Our plant guarantee
We guarantee all our plants to be healthy and true to name and type.
As growers of our own plants, we will offer a free replacement, or credit note, for any hardy plant that should fail within 12 months of purchase (providing they have been properly planted and cared for). This is our 1 year hardy plant guarantee.
We think you'll love our nursery
We only grow plants for our garden centre and even though the nursery is not open to the public, you can find our full range in store. We no longer produce a plant list as stock is constantly changing with the seasons but if there is something specific you are after just email us with a wish list and we will get back to you with availability and prices. Please note that unless you can get to our garden centre (EX5 1AE) we cannot deliver outside a 10 mile radius of our store (so that's most of East Devon and Exeter).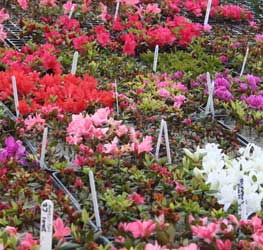 Shrubs are hand propagated from cuttings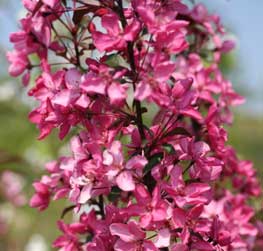 Ornamental and Fruit Trees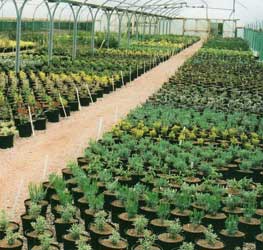 We grow thousands of different shrubs
We have a fabulous selection of plants
Whilst we stock most of our core shrubs throughout the year, our range of plants will change with the seasons. Consequently, we always advise anyone planting a new garden to plant gradually as the year progresses so you select the best from each season and ensure a garden with continued floral interest.
If you are looking for something specific just call us on 01392 876281 or ask the plant team.